Domain
With us you can find domain names registration services at very low prices. With us you can choose from more than fifty generic and country-code domain extensions. Plus, we offer multiple-year domain name registration options, so you can book your domain name for up to ten years.
Warning
: Use of undefined constant key - assumed 'key' (this will throw an Error in a future version of PHP) in
/home/www/pacificbyte.com/wp-content/themes/new-aurora/special_page.php
on line
25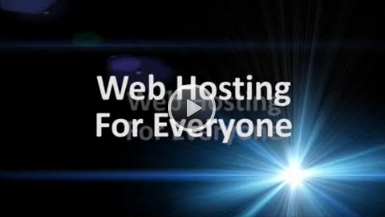 Check your Domain Availability...
Domain Names: Domain Pricing
| TLD | 1 year | 2 years | 3 years | 4 years | 5 years | 6 years | 7 years | 8 years | 9 years | 10 years |
| --- | --- | --- | --- | --- | --- | --- | --- | --- | --- | --- |
| .com | $12.00 | $25.50 | $39.00 | $52.50 | $66.00 | $79.50 | $93.00 | $106.50 | $120.00 | $133.50 |
| .net | $14.00 | $28.00 | $42.00 | $56.00 | $70.00 | $84.00 | $98.00 | $112.00 | $126.00 | $140.00 |
| .org | $10.00 | $27.45 | $44.90 | $62.35 | $79.80 | $97.25 | $114.70 | $132.15 | $149.60 | $167.05 |
| .ca | $23.95 | $47.90 | $71.85 | $95.80 | $119.75 | $143.70 | $167.65 | $191.60 | $215.55 | $239.50 |
| .info | $14.00 | $33.45 | $52.90 | $72.35 | $91.80 | $111.25 | $130.70 | $150.15 | $169.60 | $189.05 |
| .us | $9.00 | $19.00 | $29.00 | $39.00 | $49.00 | $59.00 | $69.00 | $79.00 | $89.00 | $99.00 |
| .co.uk | $9.00 | $17.50 | $21.00 | $27.00 | $33.00 | $39.00 | $45.00 | $51.00 | $57.00 | $63.00 |
| .de | $11.00 | - | - | - | - | - | - | - | - | - |
| .eu | $9.00 | $18.00 | $27.00 | $36.00 | $45.00 | $54.00 | $63.00 | $72.00 | $81.00 | $90.00 |
| .com.mx | $51.00 | $102.00 | $153.00 | $204.00 | $255.00 | - | - | - | - | - |
| .org.uk | $9.00 | $17.50 | $21.00 | $27.00 | $33.00 | $39.00 | $45.00 | $51.00 | $57.00 | $63.00 |
| .me.uk | $9.00 | $17.50 | $21.00 | $27.00 | $33.00 | $39.00 | $45.00 | $51.00 | $57.00 | $63.00 |
| .biz | $12.00 | $28.95 | $45.90 | $62.85 | $79.80 | $96.75 | $113.70 | $130.65 | $147.60 | $164.55 |
| .tv | $35.50 | $71.00 | $106.50 | $142.00 | $177.50 | $213.00 | $248.50 | $284.00 | $319.50 | $355.00 |
| .cc | $23.00 | $46.00 | $69.00 | $92.00 | $115.00 | $138.00 | $161.00 | $184.00 | $207.00 | $230.00 |
| .name | $14.50 | $29.00 | $43.50 | $58.00 | $72.50 | $87.00 | $101.50 | $116.00 | $130.50 | $145.00 |
| .cn | $11.50 | $27.99 | $44.48 | $60.97 | $77.46 | $93.95 | $110.44 | $126.93 | $143.42 | $159.91 |
| .com.cn | $11.50 | $27.99 | $44.48 | $60.97 | $77.46 | $93.95 | $110.44 | $126.93 | $143.42 | $159.91 |
| .net.cn | $11.50 | $27.99 | $44.48 | $60.97 | $77.46 | $93.95 | $110.44 | $126.93 | $143.42 | $159.91 |
| .org.cn | $11.50 | $27.99 | $44.48 | $60.97 | $77.46 | $93.95 | $110.44 | $126.93 | $143.42 | $159.91 |
| .com.tw | $34.00 | $68.00 | $102.00 | $136.00 | $170.00 | $204.00 | $238.00 | $272.00 | $306.00 | $340.00 |
| TLD | 1 year | 2 years | 3 years | 4 years | 5 years | 6 years | 7 years | 8 years | 9 years | 10 years |
| --- | --- | --- | --- | --- | --- | --- | --- | --- | --- | --- |
| .com | $13.50 | $27.00 | $40.50 | $54.00 | $67.50 | $81.00 | $94.50 | $108.00 | $121.50 | $135.00 |
| .net | $14.00 | $28.00 | $42.00 | $56.00 | $70.00 | $84.00 | $98.00 | $112.00 | $126.00 | $140.00 |
| .org | $17.45 | $34.90 | $52.35 | $69.80 | $87.25 | $104.70 | $122.15 | $139.60 | $157.05 | $174.50 |
| .ca | $23.95 | $47.90 | $71.85 | $95.80 | $119.75 | $143.70 | $167.65 | $191.60 | $215.55 | $239.50 |
| .info | $19.45 | $38.90 | $58.35 | $77.80 | $97.25 | $116.70 | $136.15 | $155.60 | $175.05 | $194.50 |
| .us | $10.00 | $20.00 | $30.00 | $40.00 | $50.00 | $60.00 | $70.00 | $80.00 | $90.00 | $100.00 |
| .co.uk | $8.50 | $12.00 | $18.00 | $24.00 | $30.00 | $36.00 | $42.00 | $48.00 | $54.00 | $60.00 |
| .de | $13.50 | - | - | - | - | - | - | - | - | - |
| .eu | $9.00 | $18.00 | $27.00 | $36.00 | $45.00 | $54.00 | $63.00 | $72.00 | $81.00 | $90.00 |
| .com.mx | $51.00 | $102.00 | $153.00 | $204.00 | $255.00 | - | - | - | - | - |
| .org.uk | $8.50 | $12.00 | $18.00 | $24.00 | $30.00 | $36.00 | $42.00 | $48.00 | $54.00 | $60.00 |
| .me.uk | $8.50 | $12.00 | $18.00 | $24.00 | $30.00 | $36.00 | $42.00 | $48.00 | $54.00 | $60.00 |
| .biz | $16.95 | $33.90 | $50.85 | $67.80 | $84.75 | $101.70 | $118.65 | $135.60 | $152.55 | $169.50 |
| .tv | $35.50 | $71.00 | $106.50 | $142.00 | $177.50 | $213.00 | $248.50 | $284.00 | $319.50 | $355.00 |
| .cc | $23.00 | $46.00 | $69.00 | $92.00 | $115.00 | $138.00 | $161.00 | $184.00 | $207.00 | $230.00 |
| .name | $14.50 | $29.00 | $43.50 | $58.00 | $72.50 | $87.00 | $101.50 | $116.00 | $130.50 | $145.00 |
| .cn | $16.49 | $32.98 | $49.47 | $65.96 | $82.45 | $98.94 | $115.43 | $131.92 | $148.41 | $164.90 |
| .com.cn | $16.49 | $32.98 | $49.47 | $65.96 | $82.45 | $98.94 | $115.43 | $131.92 | $148.41 | $164.90 |
| .net.cn | $16.49 | $32.98 | $49.47 | $65.96 | $82.45 | $98.94 | $115.43 | $131.92 | $148.41 | $164.90 |
| .org.cn | $16.49 | $32.98 | $49.47 | $65.96 | $82.45 | $98.94 | $115.43 | $131.92 | $148.41 | $164.90 |
| .com.tw | $34.00 | $68.00 | $102.00 | $136.00 | $170.00 | $204.00 | $238.00 | $272.00 | $306.00 | $340.00 |
| TLD | Registrar-Lock | Transfers | Edit WHOIS | ID Protect | Registration Period | Single registration/transfer |
| --- | --- | --- | --- | --- | --- | --- |
| .com | yes | yes(EPP) | yes | yes | 1-10 yrs | |
| .net | yes | yes(EPP) | yes | yes | 1-10 yrs | |
| .org | yes | yes(EPP) | yes | yes | 1-10 yrs | |
| .ca | yes | yes(EPP) | yes | no | 1-10 yrs | |
| .info | yes | yes(EPP) | yes | yes | 1-10 yrs | |
| .us | yes | yes(EPP) | yes | no | 1-10 yrs | |
| .co.uk | yes | yes | yes | no | 1-10 yrs | |
| .de | no | yes(EPP) | yes | no | 1 yr | |
| .eu | no | yes(EPP) | yes | no | 1-10 yrs | |
| .com.mx | no | yes(EPP) | yes | no | 1-5 yrs | |
| .org.uk | yes | yes | yes | no | 1-10 yrs | |
| .me.uk | yes | yes | yes | no | 1-10 yrs | |
| .biz | yes | yes(EPP) | yes | yes | 1-10 yrs | |
| .tv | yes | yes(EPP) | yes | yes | 1-10 yrs | |
| .cc | yes | yes(EPP) | yes | yes | 1-10 yrs | |
| .name | yes | yes(EPP) | yes | no | 1-10 yrs | |
| .cn | no | yes(EPP) | yes | no | 1-10 yrs | |
| .com.cn | no | yes(EPP) | yes | no | 1-10 yrs | |
| .net.cn | no | yes(EPP) | yes | no | 1-10 yrs | |
| .org.cn | no | yes(EPP) | yes | no | 1-10 yrs | |
| .com.tw | no | yes(EPP) | yes | no | 1-10 yrs | |